Award Winning Excellence!
Pismo Coast Village RV Resort has received numerous state and national awards in addition to being featured in several travel and RV industry-related magazines. Trailer Life Magazine, Woodalls Directory and Wheelers Directory all rate Pismo Coast Village in the top ranks! Here are a few examples…
Pismo Coast Village is consistently rated very highly in directory listings. These categories include the appearance of the resort, the facilities offered, and recreational programs.
Good Sam RV Travel Guide & Campground Directory 2023
9.5 stars – Completeness of facilities
10* stars – Cleanliness and physical characteristics of restrooms and showers
8.5 stars – Visual appearance and environmental quality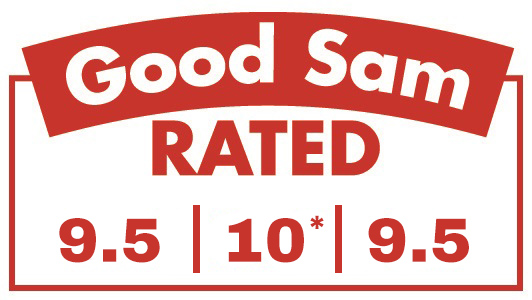 Take a look at what our customers are saying about us on TripAdvisor.
We are proud of the resort and appreciate this recognition. However, we take nothing for granted and value your opinion.
Please let us know how we are doing. E-mail us with your comments so we can continue our efforts to provide exceptional service and amenities.