It's a regular mini-mart!
Our General Store features some of the most sought-after items in the RV-Camp world! Unique and local items. Local wines, garden stakes and jewelry made locally. Beautiful apparel pieces that will help you layer your way through your stay and will absolutely include bragging rights in everyday gatherings!
Start your morning off with Fresh Coffee, Real Ghirardelli Premium Hot Cocoa or brew a Tea Drop tea your way by helping yourself to lemon wedges and honey. Or primp your hot drink with peppermint spoons, whip cream and your choice of creamers. Then grab some breakfast fixings with biscuit or pancake mixes. Add the eggs you can find in our deli cooler along with cheese, milk, bacon, butter, and chorizo. Want to host a Mimosa Breakfast? We have local champagne and delicious juices to add to your vacation breakfast.
Need a quick add on for your lunchtime meal? We have a large variety of chips, canned foods, cheeses, bread, tortillas, and soups.
Wow, after all that did you forget to grab your favorite energy drink or a soda? How about a super cold beer? We carry a variety of both local and popular labels that will hit the spot when you are ready to sit back and watch our beautiful sunsets.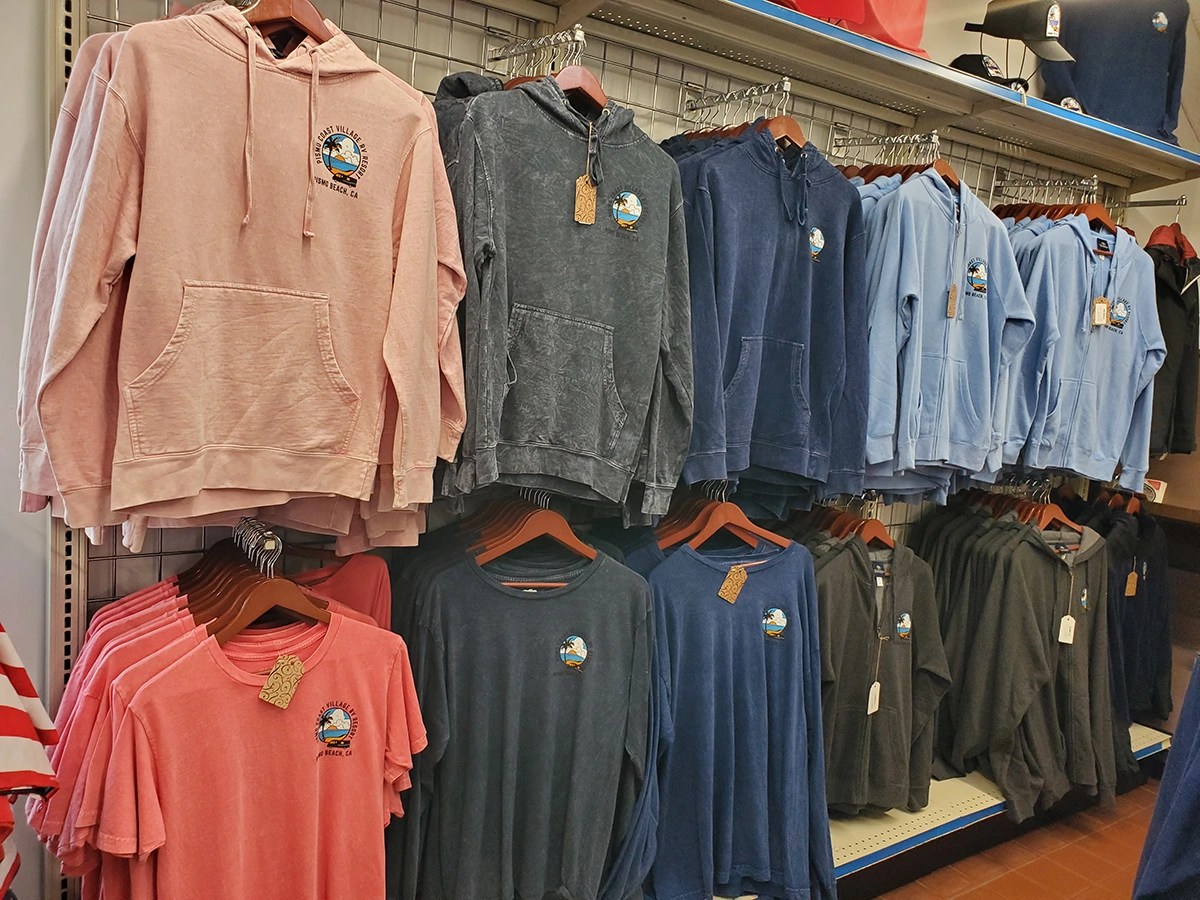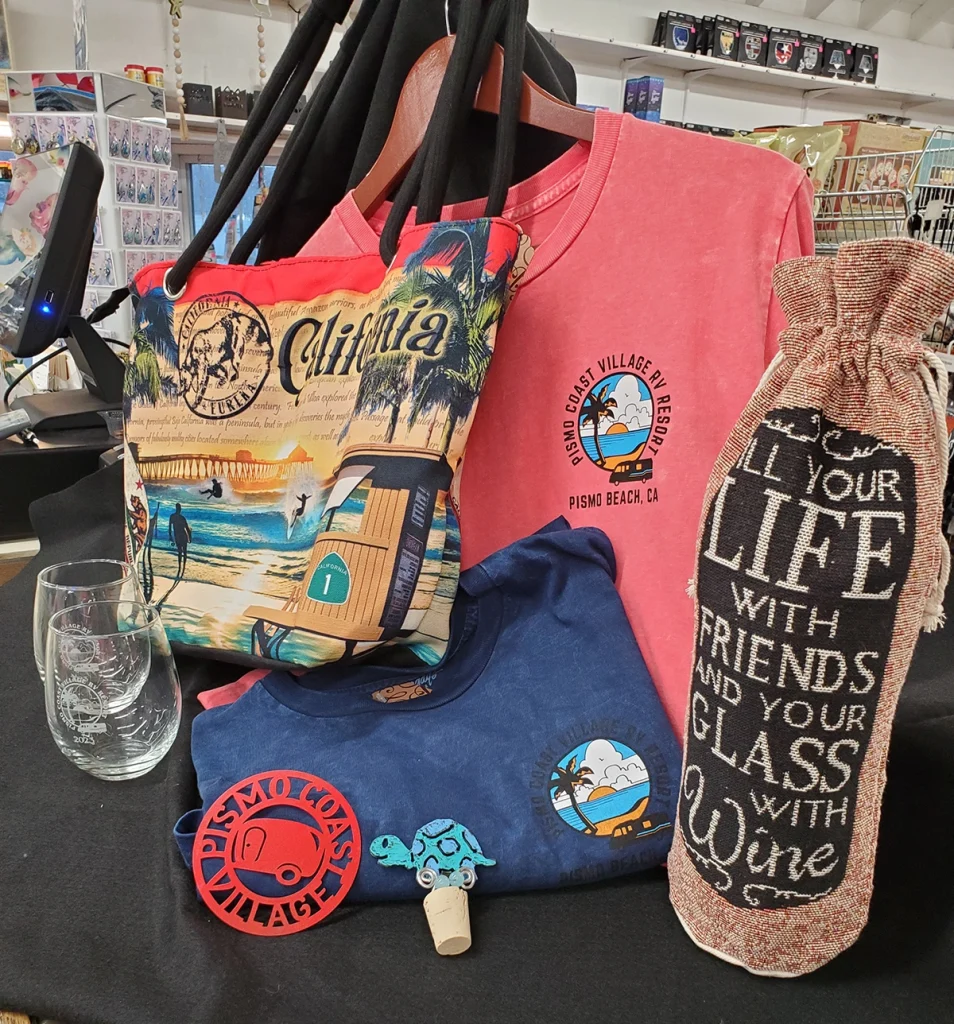 When you're ready to walk to the beach pop into the General Store and grab our Vintage Rally Zip Ups, Pull Overs and Tees, all sporting exclusive designs not found anywhere else. Need a blanket, towel, sandals, or a sand toy? We have a selection of items that will be helpful to you when you explore the beautiful central coast.
Looking to entertain your children? Come in to pick up some Age-appropriate toys that will encourage interactive and team building projects. Sand toys, pool toys and engaging plush animals for the cuddler in your life.
Forgot your toiletries, cleaning supplies, diapers, over the counter medicines and your pots and pans? We have that!